Editing can be tough at times. This can be made a little bit easier with the help of editing apps and software. YouCut Apk is a free app with in-app purchases which helps anyone to edit their own videos.
About YouCut Apk.
A free app that has thousands of features is here to help you out in making editing easy. YouCut Apk is a simple but effective editing app. It can help you in editing your videos for various platforms like YouTube, Instagram, Tiktok, and more.
Features of YouCut Apk.
1.User friendly.
As soon as you open the YouCut you can see that it's a very clean and simple app. This means that it is very easy for you to understand. Moreover, it also gives you instructions on how to use the app.
2.No watermark.
YouCut feature is very useful and handy since a lot of the content creators prefer not to have any editing app watermarks since it could affect the visual aspect of the videos.
3.YouCut Pro Apk.
One of the features of YouCut is that it can be used for free but also that you can unlock a pro version for ₹420/year which gives you access to numerous additional features.
4.10+ languages.
You can use YouCut Apk in more than 10+ languages, some of these languages are English, Arabic, Indonesian, Portuguese, Dutch, Spanish, Turkish, Chinese, Korean, Italian, Thai, and more.
5.Self recording.
The self-recording voice may be hard to do since you have to record yourself first and arrange it along with the video that you are editing. Youcut helps you with this and provides you with a recording option inside the app so you can minimize the time spend editing and recording.
6.Filter and effects.
With the help of YouCut, you can add various filters, effects, and stickers to your raw videos. If you are a person who is looking for effects like a Glitch, VHS, VCR, shadow, retro, dazzling, or more then this app is for you.
7.Music and text.
One of the best features of YouCut is that you can add free music from the app or you can add your own custom songs. Not only that you can also add text and sentences to these videos along with emojis.
8.Adjusting speed and muting.
In any case, if you need, you can adjust the speed of the video, you can make the clips fast or slow not only that if you want to mute certain clips then you have the option for that too.
9.Ratio and rotating.
These days editing videos for various platforms like Instagram, YouTube, YouTube shorts, Tiktok, etc are more preferred by people than the normal editing ratio. YouCut provides you with these ratios so you don't have to worry about what it will look like once you post it. You can also flip, rotate and even crop your videos with ease in this Apk.
10.Other features of YouCut Apk
The features of YouCut App don't stop at just how much has been mentioned above. You can add more clips to your existing video clips, you can add background to your video and many more features are there to this app as well. Once you open the application you can see that your videos that are not finished are saved as drafts and you can start new video editing projects by clicking on the "+" sign.
YouCut Apk download.
YouCut video editor download can be done on this site. The latest version of YouCut mod Apk was completed and updated on 26 August 2021. If you are looking for YouCut for iPhone then as of now the developers are only for Android phones. YouCut Apk for PC can be downloaded from this site and used with the help of additional applications for Apks.
The YouCut application has its own Instagram account and website to keep its users updated with the new and exciting updates and launches.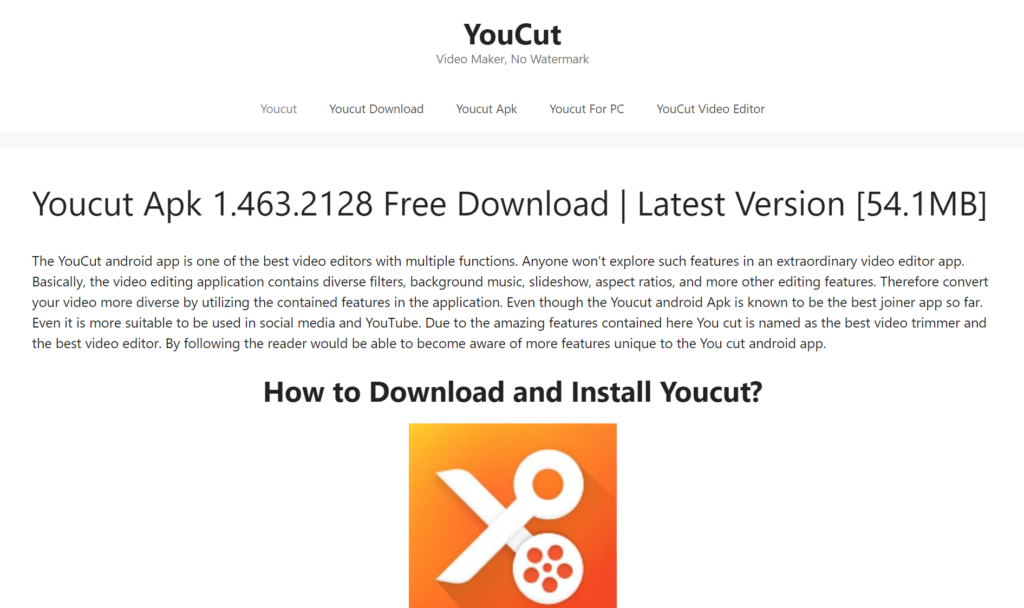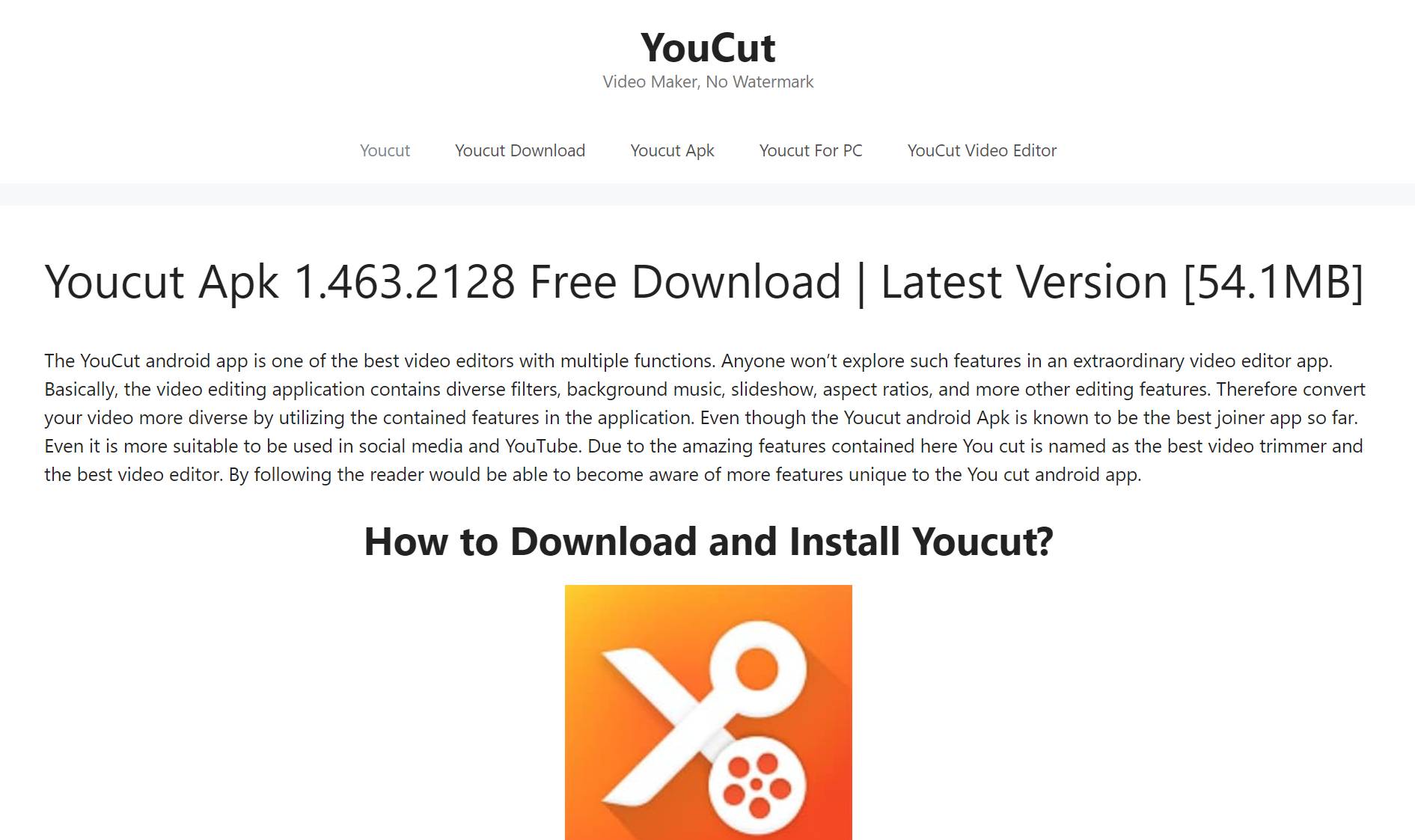 With this kind of information provided to you, you don't have to waste any more time running in search of an editing app. Just download and enjoy editing with the help of YouCut Apk.
Reviews.
'Excellent! You can pick from good music select pictures to turn into a video (in a way) so far no bad things have happened but you do need a lot of storage space but overall best editing app I've ever used! I use it to make funny clips of my dog and they are great I would 100% recommend it to people who have just started looking for a video editing app.' – Steven Rule
'After a lot of searching, finally, I find a fabulous application for editing. Trust me, for beginners it is the best app. Very easy to use. Give the quality option before saving every single video. Right now I am addicted to it. If you want simple editing of any video, YouCut is the best. Thank you so much.' – Joyita Bhattacharya
'Very easy to use and effective. I use it for training videos for powerlifting so that I can remove the non-lifting recordings, eg walking to and from between the weights and the camera. Loads more features too.' – Rick Gould